The Exhibit
Man of the Shroud Exhibition - March 23 - April 10, 2018
St. Peter's Roman Catholic Church - 541 Silvergrove Dr. NW, Calgary, AB
Exhibition Schedule
• Friday, March 23: 9:00 am - 4:00 pm & 6:00 pm - 9:00 pm
• Saturday, March 24: - 9:00 am - 9:00 pm (Masses are at 5:00 pm & 7:00)
• Sunday, March 25: Palm Sunday 1:00 pm - 9 pm (Mass at 5 pm)
Holy Week Schedule
• Monday & Tuesday, Mar 26 & 27: 9:00 am - 4:00 pm & 6 pm - 9 pm (closed from 4:00 pm - 6:00 pm)
• Wednesday, March 28: 6:00 pm - 9:00 pm (7:00 pm Mass)
• Thursday, March 29: 9:00 am - 8:00 pm
• Friday, March 30 - Good Friday EXHIBIT CLOSED ALL DAY
• Saturday, March 31: 9:00 am - 4:00 pm (1 pm talk)
• Sunday, April 1 - Easter Sunday EXHIBIT CLOSED ALL DAY
• Monday, April 2: 9:00 am - 4:00 pm & 6:00 pm - 9:00 pm
• Tuesday, April 3: 9:00 am - 4:00 pm & 6:00 pm - 9:00 pm (Mass at 7:00 pm)
• Wednesday, April 4: 9:00 am - 4:00 pm & 6:00 pm - 9:00 pm (Mass at 7:00 pm)
• Thursday, April 5: 9:00 am - 4:00 pm & 6:00 pm - 9:00 pm
• Friday, April 6: 9:00 am - 4:00 pm (7 pm shroud presentation)
• Saturday, April 7: 9:00 am - 9:00 pm (1:00 pm & 7 pm shroud presentations & Mass at 5:00 pm)
• Sunday, April 8: 1:00 pm - 9:00 pm (Mass at 5:00 pm)
• Monday, April 9: 9:00 am - 4:00 pm & 6:00 pm - 9:00 pm (shroud presentations @ 10 am; 1 pm & 7 pm)
• Tuesday, April 10: 9:00 am - 4:00 pm 6:00 - 9:00 pm (7:00 pm Mass & 7:30 pm shroud presentation)
TALKS AND SHROUD PRESENTATIONS DURING THE EXHIBITION
Father Andrew Dalton (Rome) & Mr. Barrie Schwortz, (Colorado) Founder of Shroud.com will be offering Shroud presentations to both students and adults during the Man of the Shroud Exhibition. For details giving times/dates/titles of these presentations and for all other talks being offered during this exhibition please visit St. Peters. Group Bookings & Info Line: (403-286-5110 ext. 105).
BOOK AN EXHIBITION IN YOUR PARISH
The Vancouver Shroud Association is pleased to consider local, national and international Man of the Shroud exhibitions. For all information requests and other inquiries, please contact us.
The VSA can also provide a list of excellent internationally recognized speakers who may be available to come and give lectures in their areas of expertise. The people whom we have featured to date are listed on this website. Arrangements can be made via the VSA to have speakers. Costs associated with lecturers are not included in the exhibit contract and must be arranged with the Shroud presenter directly.
Shroud Museum Board Titles
What is the Shroud of Turin?
Evidence from the Gospels
Secondo Pia's Photography and the Shroud
Timeline of the Shroud (three panels)
Damage to the Shroud
The Three Fires
The Crucifixion According to the Shroud
The Shroud of Turin and Christian Art
The Sudarium of Oviedo and the Man of the Shroud
The Holy Face of Edessa and the Shroud of Constantinople: A Theory (two panels)
John Paul 11 on the Shroud of Turin
Popes and the Shroud
Properties of the Shroud of Turin (view sample)
Carbon Dating of the Shroud (two panels)
The 1978 Shroud of Turin Research Project (STURP) Te am
The Pollen Evidence of the Shroud
Flower Images and the Shroud
Images of Coins on the Shroud
Forensic Pathology and the Shroud (view sample)
The Formation of the Shroud Image
The Shroud and the Resurrection (two panels)
A Summary of the Shroud's Characteristics (two panels)
PHOTOS FROM PAST EXHIBITS
St. Isidore's Parish, Kanata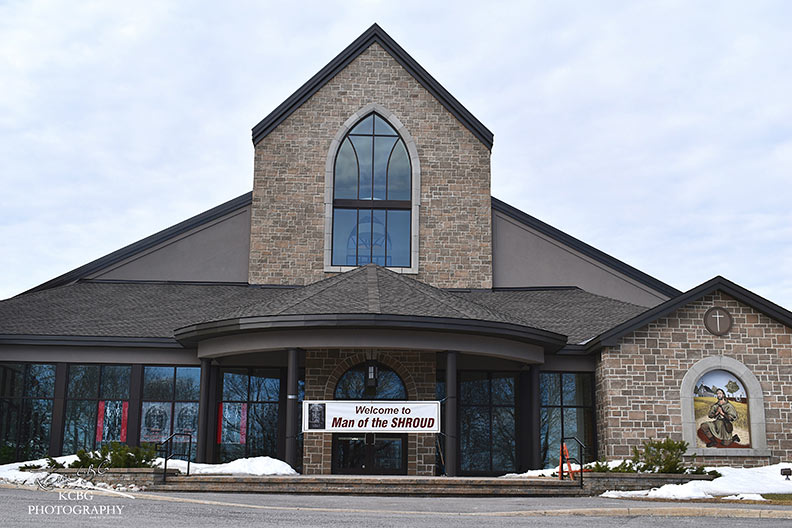 St. Isidore's Parish - Kanata, ON

St. Isidore's Parish - Kanata, ON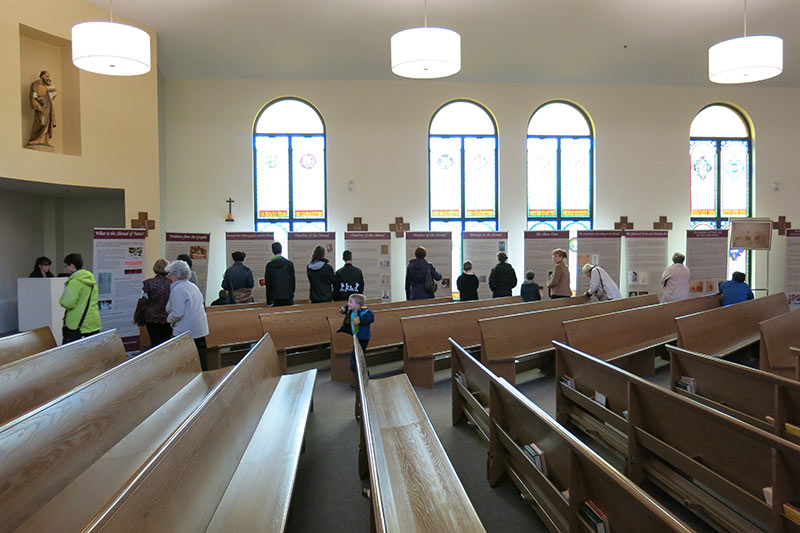 St. Isidore's Parish - Kanata, ON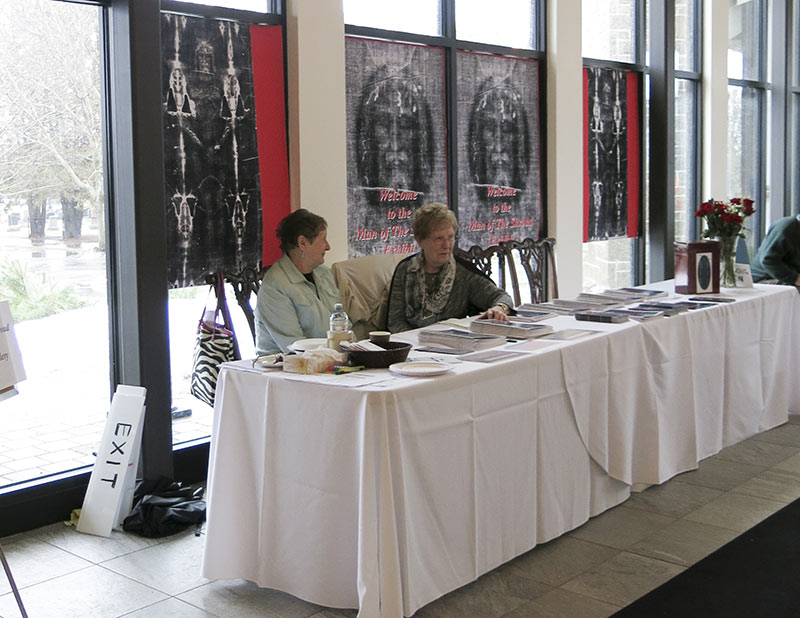 Reception Table at St. Isidore's Parish - Kanata, ON
St. Alfred's Catholic Church – St. Catharines, ON
St. Alfred's Catholic Church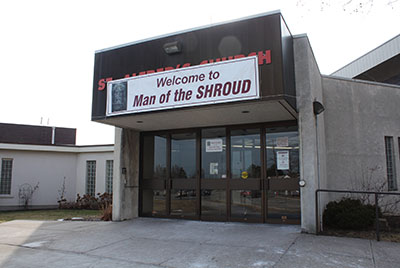 St. Alfred's Catholic Church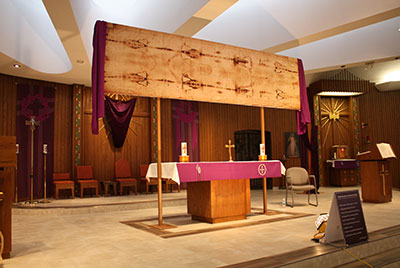 St. Alfred's Catholic Church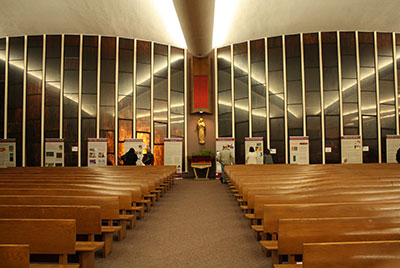 St. Alfred's Catholic Church
Immaculate Conception Church – Delta, BC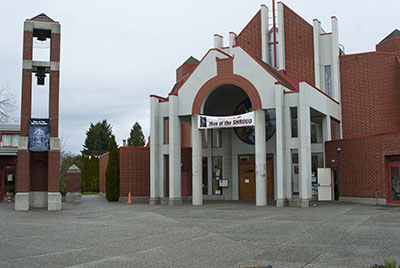 Immaculate Conception Church
Photo © Robert Francis Studios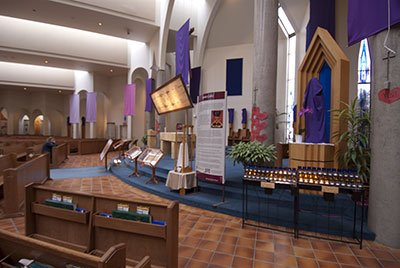 Immaculate Conception Church
Photo © Robert Francis Studios
St. Ann's Church – Abbotsford, BC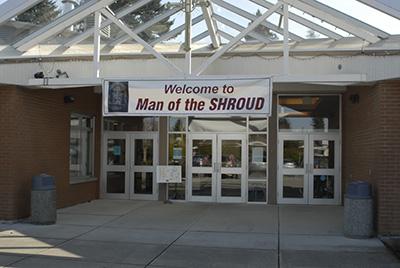 St. Ann's Church
Photo © Robert Francis Studios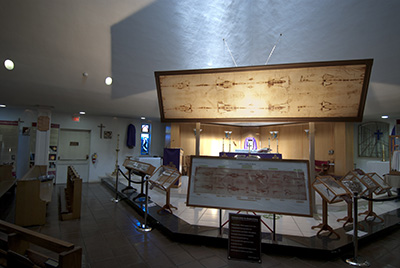 St. Ann's Church
Photo © Robert Francis Studios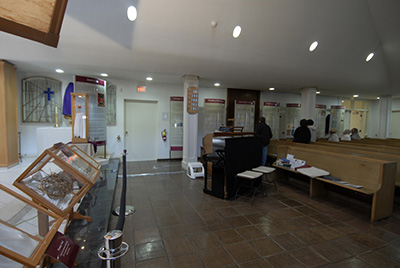 St. Ann's Church
Photo © Robert Francis Studios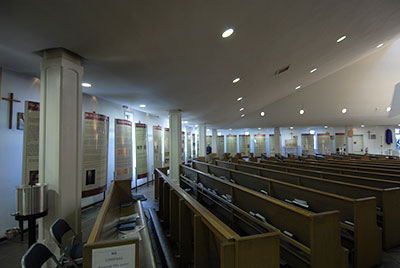 St. Ann's Church
Photo © Robert Francis Studios
St. Stephen's Hall – West Vancouver, BC
St. Stephen's Hall
Photo © Robert Francis Studios
St. Stephen's Hall
Photo © Robert Francis Studios
Trinity Western University – Langley, BC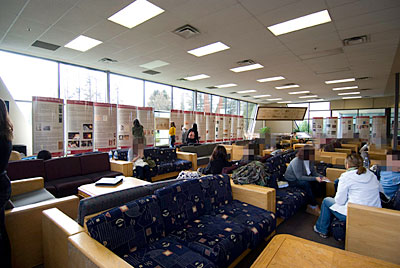 Trinity Western University
Photo © Robert Francis Studios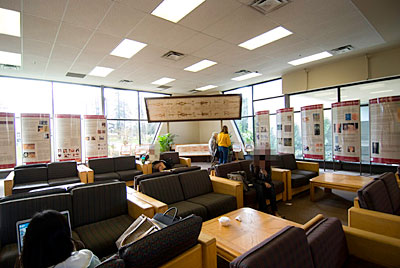 Trinity Western University
Photo © Robert Francis Studios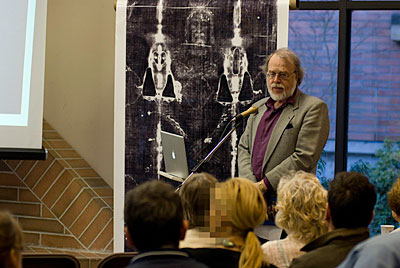 Trinity Western University
Photo © Robert Francis Studios
St. Peter's Church – Nanaimo, BC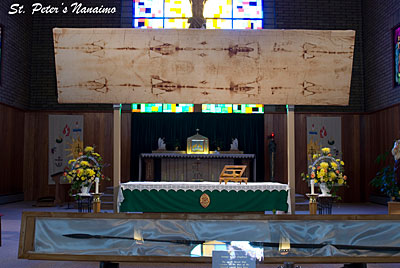 St. Peter's Church
Photo © Robert Francis Studios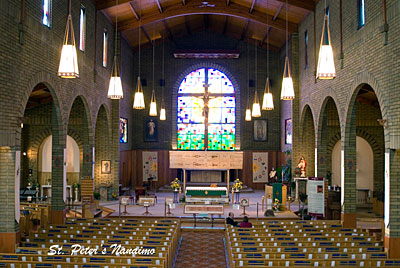 St. Peter's Church
Photo © Robert Francis Studios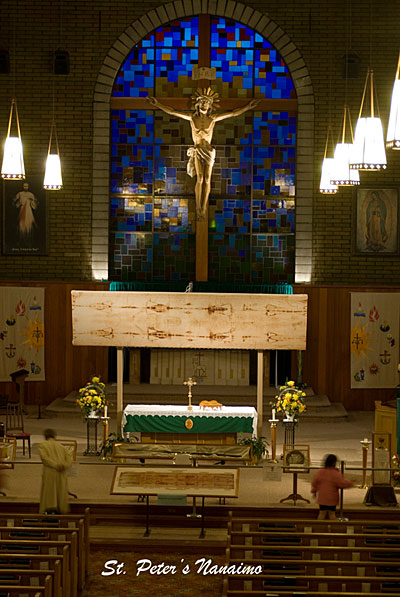 St. Peter's Church
Photo © Robert Francis Studios
Sts. Peter & Paul Church – Vancouver, BC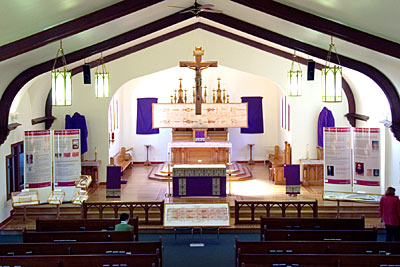 Reduced Exhibit | Sts. Peter & Paul Church
Photo © Robert Francis Studios
Good Shepherd Church – White Rock, BC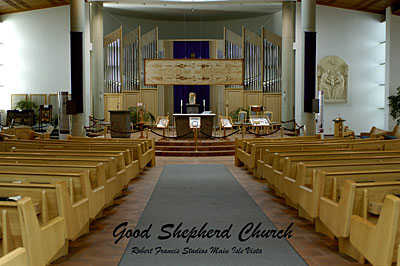 Main Isle Vista | Good Shepherd Church
Photo © Robert Francis Studios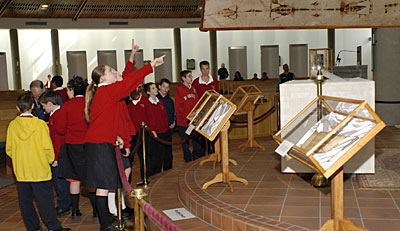 Students Viewing The Exhibit | Good Shepherd Church
Photo © Robert Francis Studios
---